PRODUCTS
CONTACT US

Tel:0086-574-56202804
ADDRESS:No.727, Jinshan Road, Jiangbei Ningbo Zhejiang
Product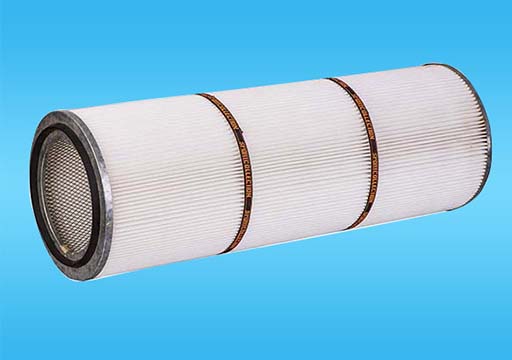 ePTFE Industrial Cartridge
Detail:
ePTFE membrane laminated on different types of fabric to compose a premium filter media.
FEATURES:
ePTFE membrane industrial filter cartridge can trap 99.995% of 0.3um particles. It has low friction, hydrophobic, with easy dust removal. It can be used in high air flow, moist and high dust free environment.
Increase filtration area, decrease pressure drop;
Low friction, long service life;
Energy saving, low operation cost.
APPLICATION:
Petro chemical industry, plastic, power plant;
Food, Pharmaceuticals processing;
Steel, metal industry; Cement, ore industry.
SPECIFICATION:
| | | | | |
| --- | --- | --- | --- | --- |
| ITEM | WEIGHT (g/m2) | THICKNESS (mm) | COLLECT EFFICIENCY (%) | AIR PERMEANBILITY (L/m2.s@127Pa) |
| FH11D0328 | 180 | 0.5 | ≥95 | ≥35 |
| FH11D0334 | 240 | 0.6 | ≥95 | ≥30 |
| FH11D0335 | 260 | 0.6 | ≥95 | ≥25 |
| FH12D0328 | 180 | 0.5 | ≥99.5 | ≥27 |
| FH12D0334 | 240 | 0.6 | ≥99.5 | ≥24 |
| FH12D0335 | 260 | 0.6 | ≥99.5 | ≥22 |
| FH13D0328 | 180 | 0.54 | ≥99.95 | ≥27 |
| FH13D0334 | 240 | 0.6 | ≥99.95 | ≥23 |
| FH13D0335 | 260 | 0.6 | ≥99.95 | ≥20 |